Please join Tech Contracts Academy and Black Duck Software for a webinar on November 30th, at noon PST, as we discuss the implications of open source software in tech contracts. Open source issues have stood the forefront of the technology industry for many years, but as the use of open source in commercial applications explodes, so do concerns about license and ownership in IT agreements.
David Tollen will be the key speaker. He is the founder of Tech Contracts Academy, the President of Sycamore Legal P.C., and author of The Tech Contracts Handbook: Cloud Computing Agreements, Software Licenses, and Other IT Contracts for Lawyers and Businesspeople. He will dive into these topics from the perspective of both buyers and sellers and will aim to educate participants on intellectual property protection and other terms — and how they should work during contract negotiations.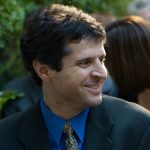 David Tollen
Founder, Tech Contracts Academy and President, Sycamore Legal P.C.

Phil Odence
VP and GM, Black Duck On-Demand Audits