If you're feeling a creeping sense of panic about drafting compliant privacy terms, relax. You're still sane, and you're in good company. We are, in fact, seeing continuous change in state privacy laws, creating overlapping and potentially conflicting obligations. You might be tempted just to add the following to all IT contracts: "Each party shall comply with all applicable laws governing privacy and personally identifiable information, including state, federal, and foreign laws." That's actually not a terrible idea, but sadly, it's probably not enough to ensure adequate contracts. A better strategy might be to picket the office of your U.S. Senator or Representative and refuse to leave until Congress enacts a clear, simple, preemptive federal privacy statute.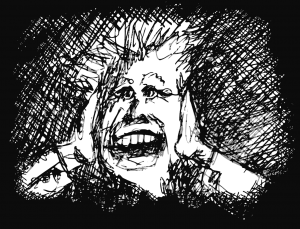 We're going to offer suggestions soon on contract terms addressing this year's crop of new state privacy laws. In the meantime, here's a quick update on recent developments:
© 2019 by Tech Contracts Academy, LLC. All rights reserved.
Thank you to Pixabay.com for great, free stock photos!